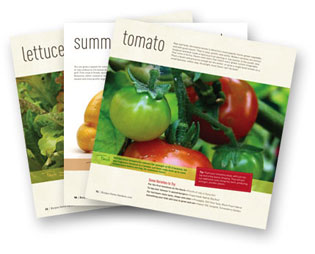 Leave it to my mother to be one of the very few people I know that is successfully growing tomatoes in one of those topsy-turvy tomato planters! The
Topsy Turvy website's
infomercial makes it look so easy, but I've heard of more misses than hits. Her desert garden includes okra, zucchini, watermelon and beans... along with a variety of herbs. Some are in rows and some in raised beds, but all seemed to be thriving when I visited Tucson last week. In mother's case, I think it's both her Southern genes and years of gardening experience. Perhaps you'll be one of the success stories too.
If you're needing help getting started with your vegetable garden, try the
Free Vegetable Garden Guide
from Burpee. The website also has a great "companion plants" guide that helps with ideas for optimum planting of vegetables, with minimum insects and maximum shade (where needed).
Happy Gardening!
Share
|